November 2, 2017
We are looking for the next big thing in advertising, tech, media, or content.
Daring, innovative, groundbreaking, forward-looking – all of these can be used to describe AToMiC-worthy work. Surely, you have programs that challenged the status quo. The 2018 AToMiC jury is waiting for your bar-raising work!
Final deadline: November 17, 5 PM EST.
---
AToMiC categories span all aspects of the evolving media and marketing universe – advertising, media innovation, tech breakthroughs, and entertainment content. Here are a few that you could score an AToMiC for next March:
*NEW* AToMiC IP
Breakthrough entertainment concepts and intellectual property launch ideas. Who came up with an innovative model and best used new platforms to launch new IP? Can include efforts ranging from film and TV to apps, games and other formats.
Best Broadcast Engagement
Recognizing the producers, brands and networks that are making the broadcast experience exciting by virtually – or literally – breaking out of the box with new formats, models and made-you-look innovation.
Online Video
What makes video go viral? Simply put, it has to be different. It gives the audience that `aha`moment that makes you gasp, laugh out loud or shed a tear.
FINAL DEADLINE – NOVEMBER 17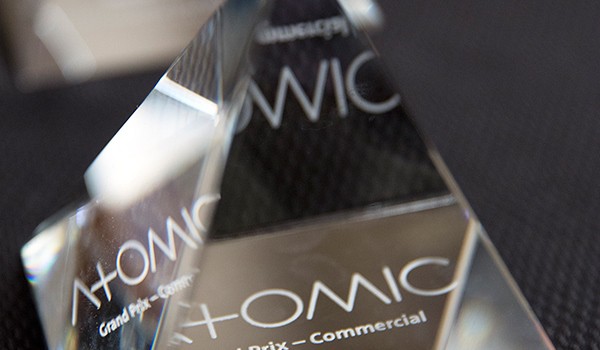 The 2018 winners will be announced at the gala on March 28, as part of the pan-industry AToMiCon event and showcased in strategy, Media in Canada, strategyonline and Playback online. AToMiC Awards are also included in the Creative Report Card.